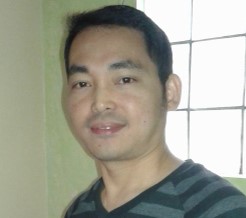 This website was founded back in 2019 by Robinson (on the picture), a heart attack survivor who's been growing succulents for years, learning many lessons along the way. Succulent plants help him feel good on every day, and to go on with life, despite the problems with his heart.
Back when he started, he only had two succulent plants. Unfortunately, he over-watered both of them, and they eventually died. Then he got five succulents, and, smarter than before, he did not overwater them. But he was not aware of the fact that exposing them to extreme sunlight can also kill them. And that's exactly what happened.
Then he started with another batch of succulents. Sure, he made many mistakes along the way, but with every new plant and every season as a grower, he became more skilled and experienced when it comes to succulent growing, eventually achieving great results with a variety of succulents.
On he pages of SucculentsGrower.com he shared the lessons he learned from my his own journey with his readers, especially those who are just starting with these amazing plants. However, at the start of 2022 he sold the website, simply because he could not grow it any further.
We acquired it with a simple goal: to build on the foundation of his experiences and skills, but at the same time to improve the quality of content (and the quality of language) heavily, making sure the readers get the best possible experience on the website. We also plan to expand into other areas and with the help of experienced succulent growers cover topics that Robinson hasn't covered on the website.
We will be grateful for any feedback, when it comes to website design, content quality, or content you'd like us to cover. Please feel free to contact us anytime at admin[at]succulentsgrower[dot]com. Thank you!
Matthew,  for the new team at SucculentsGrower.com